So… it is finished. *points to sidebar* It's at #365 now!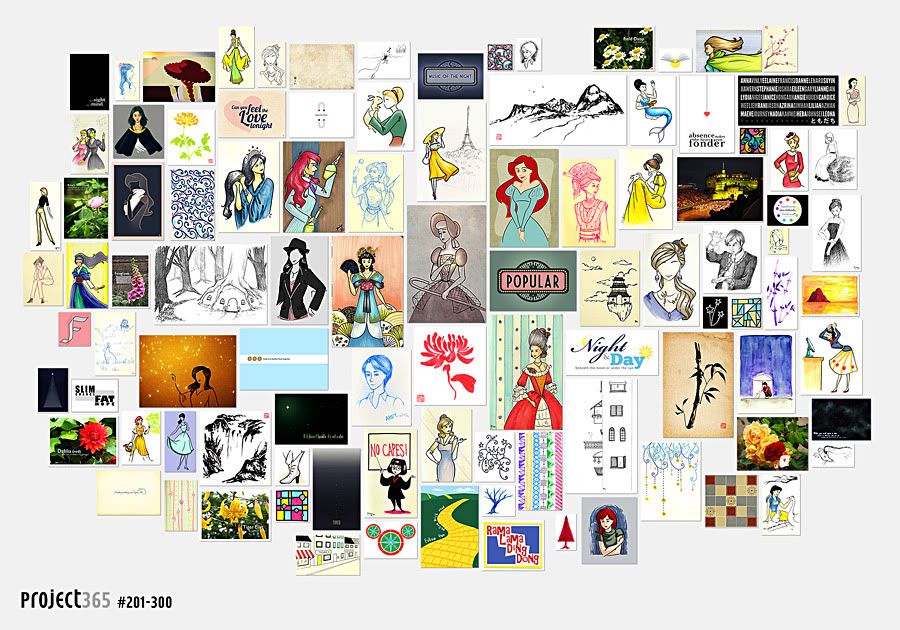 I managed to catch up on my backlog just in time to finish when I was supposed to. I feel tired.
Square, thanks for starting me on this and for entertaining me every time I said, "I'm unmotivated. Motivate meeee!"
And Day, thank you for the little nudges and encouragement.
I don't know if I'll do another round of this (should I??) but if I do decide to, I'll probably start in February. First, I need some rest. haha

.
I haven't posted in about a week, and it feels longer than that. I don't really have much to say… No, that's not right. I have a lot to say if I choose to. But I've found that recently whenever I start thinking about what I should or can write about, I slide into a reflective mood and then my mind starts going off on "serious" tangents… like how challenging it was to deal with the painful loneliness I felt far too often in Edinburgh, how that loneliness was compounded by the numerous engagements and weddings I kept hearing of back home, how disappointing it can be to feel like I have – yet again – made 'uneven' friendships (wherein I feel like I put more into it than the other persons do) and how this makes me retreat into my icy shell even more, how one's taste in movies indicates one's worldview and philosophies, how it's difficult to keep believing in God when just about everyone around you doesn't, how much I dislike the way people make excuses based on "culture" and why I dislike it and think it a silly excuse, how I think I'm now more aware of when people say one thing yet do another, etc…
All hefty stuff, and some of it touches on things intensely personal to me, which makes me reluctant to talk about it here. I may do the why-I-hate-the-"culture"-excuse topic sometime, or even the one about movies and one's worldview, but I'll probably lay off the rest. The Internet is too public a place for private reflections. hahaha That, and I am not thick-skinned enough to just go ahead and write things that I think might hurt people, especially those dear to me.
Okay, I just yawned really widely. I ought to have been in bed an hour ago except that I wanted to get that last collage (#301-365) done first. Time to be off now. Good night.