Discovered that 1U's having an event called "Fashion On 1" when I went there yesterday with Eileen. This weekend – and next – they're having fashion shows featuring different brands in 1U. There was a crazy number of photographers around, and we didn't really understand why until we found out that they're having a photography competition in conjuction with Fashion On 1. No wonder.
So we decided to go to 1U again today for our own little photography outing – one doesn't often get to photograph any sort of decent runway show.
I tell you ah… I felt so insignificant with my Canon S3 IS. Hahahahah… At least 98% of all the photographers there had these huge, expensive DSLR cameras. (Eileen included.) Super-long lenses with manual zoom, external flash on top, camera bodies that looked almost twice the size of mine… Intimidating!
See? Craziness. I should think there was easily several hundred thousand ringgit worth of cameras there.
The shows were scheduled every hour, like 12.00-12.30pm, 1.00-1.30pm,… All the way till 9pm. (Except today's. Today's last show was at 8pm.) We caught the runway shows for Island Shop (4pm), Padini Concept Store (5pm), égete (7pm) and fyi (8pm). Went to have dinner at O'Brien's after the Padini show, so we didn't see the 6pm show by Focus Point. I figured it's mostly going to be showcasing spectacles and sunglasses so it was fine to miss it. haha
Island Shop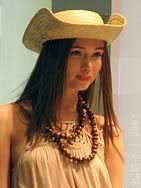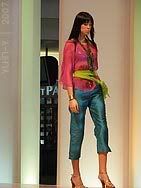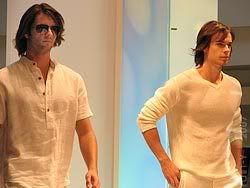 Oh, the models were foreign – not sure about two of them though. They looked more local. But the rest were definitely foreign. Some of the girls were really pretty (I thought the girl in the first pic was the prettiest). And the guys were quite good-looking too. LOL.
Padini Concept Store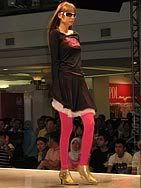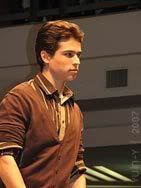 A lot of my Padini shots didn't come out that well. But since their outfits were mostly rather normal-looking, I guess it's not that big a deal.
égete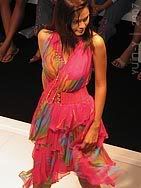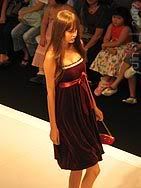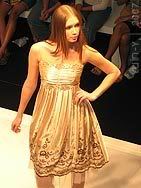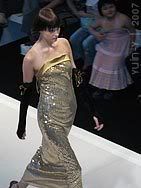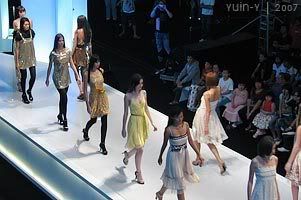 Eileen and I went up one floor to shoot the égete show. Just to see how that angle would look. I kinda liked it because once at the railing, no one blocked me. When on the same level as the runway, I had problems with taller photographers – and their tall external flash bulbs and super-long zoom lenses – getting in the way (I didn't manage to get good spots to stand in for the previous two shows). I think it's a distinct advantage for a photographer to be tall…
I also suddenly remembered to adjust the white balance midway – which is why the last two pics here suddenly look different. You see the clothing colour more accurately. But I took away the custom white balance for the last show because I lost a lot of nice ambience by adjusting the white balance.
fyi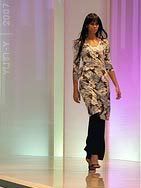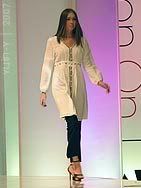 And that was the last of the day.
Maybe I'll go again next week. At least for Forever 21's show on Saturday night – it's the last Saturday show. If I have time, maybe I'll go for some of the afternoon ones too… Like edc's and Lacoste's… Pity I can't make it for next Sunday's – otherwise I think Topshop's and Voir's might be interesting to see.
EDIT, Monday 16/4 : Whoops. I forgot to include shots of the runway itself.