Found while art blog-hopping: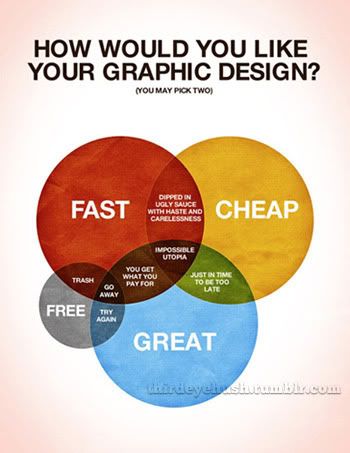 [Source: thirdeyehush @ tumblr]
"Impossible utopia." Haha!
I bet every designer wishes that clients would see this and take heed of it.

.
Also, I realised I hadn't been to Clients from Hell for a while so I've been going through the site again today. Nice to know that clients all over the world – especially clients for web or graphic designers – are equally exasperating in terms of aesthetic demands and pay. hahah
This one may be my favourite:
Client: "I've spoken to my accountant, and he said you were too expensive, that he could find me another designer for half your price, but I want to work with you, can we renegotiate?

Me: "How much are you paying your accountant? I'm sure I can find you a cheaper one.
hahahahahahahaha
.
.