It's been some time since I sat down to look at photos from runway shows.
I quite liked the black and white dress (gown?) from Carolina Herrera's resort collection and the bright teal one from Alberta Ferretti's fall collection…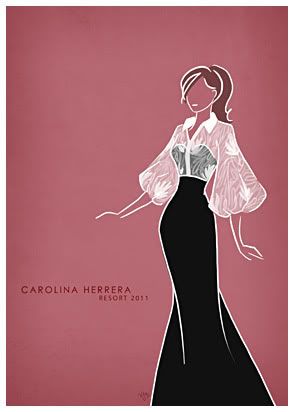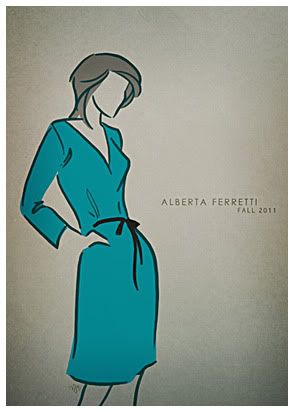 There were others I liked from various designers but overall I didn't find many that interesting. The most appealing to me were probably Carolina Herrera's spring collection, and the resort collections from Donna Karan and Oscar de la Renta. Otherwise, it would seem tha current trends are not to my liking.
And in poking around my art folder, I found scans of some wannabe-fashion-drawings I did waaaay back in 2000…

So I picked one of the more presentable sketches (they were just about an inch high? I drew teeny tiny figures in my small sketchbook back then. haha) and did a quick "re-draw."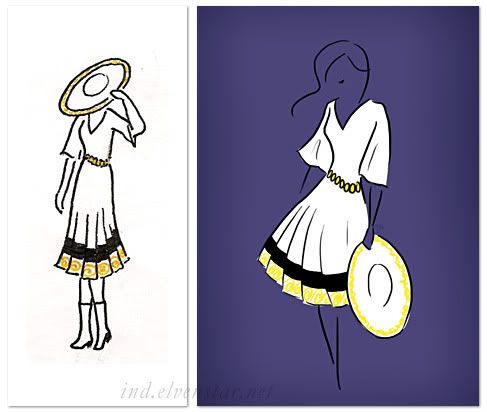 On the left, year 2000. On the right, 2011.
I like to think that I have improved somewhat. hahah
.