First…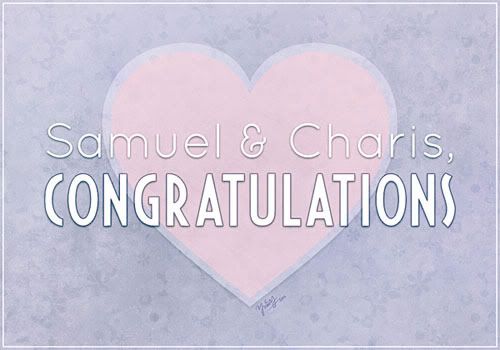 I do regret that I can't be at the big occasion this weekend, but congratulations all the same!
.
Was talking about all the recent weddings and stuff with Lianne just now and remembered the Armani Privé Haute Couture collection (because I thought some of the gowns would make splendid wedding gowns). When I saw pics of it earlier this year, I was just blown away. I usually don't like haute couture because they get so outlandish. But this one was just beautiful. Clean, crisp, tailored and it had a wonderful theme of the moon and stars. How could I not like it? hehe.
(I can imagine some people chuckling right now because of my distinct preoccupation with stars…)
Here's a few of my favourites from that collection (in no particular order):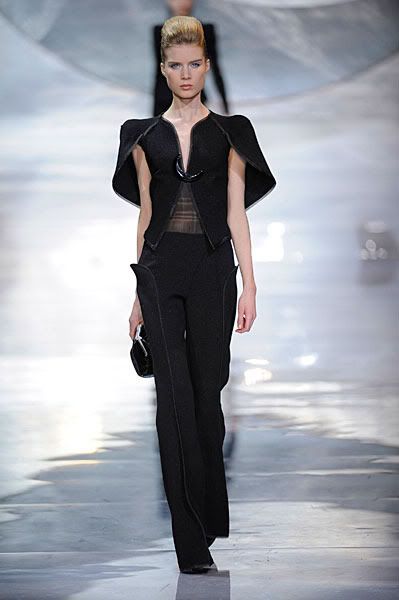 (Am not actually crazy about the semi-transparent effect on the midriff in the second one, nor of the pocket thingies on the pants, but I just really like that cape effect on the shoulders!)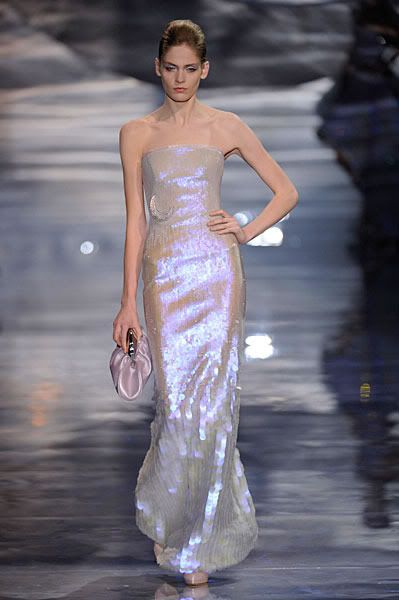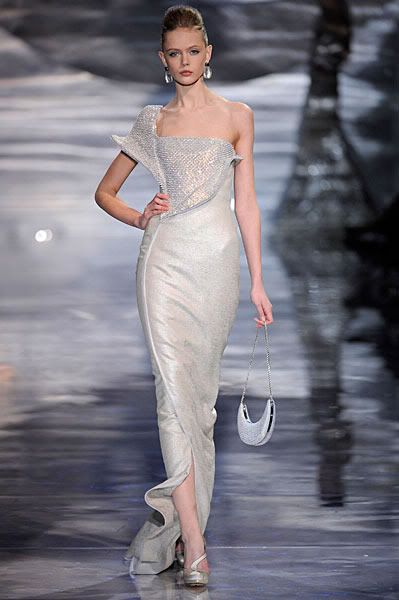 The one the left kind of looks like… liquid silver or liquid mithril or something… *v*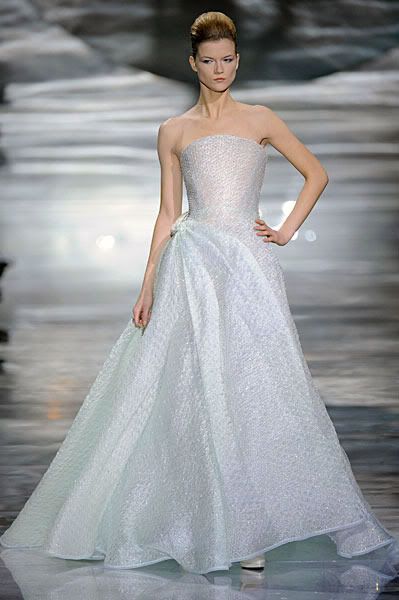 I so want that gown on the left right (edit: … why did I say "left" instead of "right"? Blur, argh) for my wedding dress. HAHA. Yea… Let me find a billionaire to marry first.
So much shiny and sparkly~ But not so much that it looks tacky. I ♥ this collection.
.